Main content starts here, tab to start navigating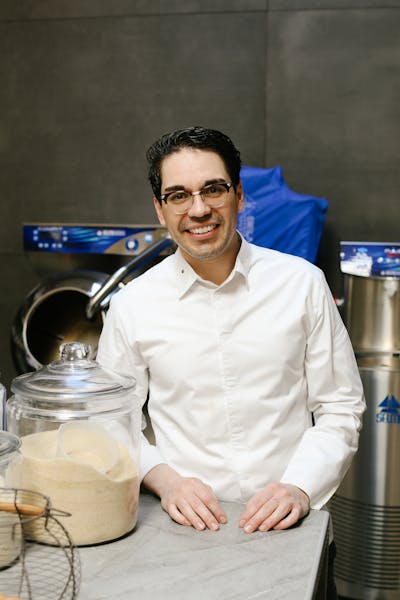 Juan Contreras
Chef Pâtissier
Having discovered a persistent interest in food at an early age, Los Angeles native Juan Contreras jumped right into the industry after high school. In order to snag a spot in the new kitchen at Abode, Contreras persistently called and emailed Chef Dominique Crenn. His determination paid off, and as part of the opening team Contreras was able to work every station. At Luce, Contreras played a pivotal role collaborating in menu development and execution.
After two years, Contreras decided to reboot his inspiration and left on a one year sabbatical, which encompassed stints at Alinea, De Librije, and Oud Sluis. He then returned to San Francisco and joined Crenn in opening her new project, Atelier Crenn.
As chef pâtissier at Atelier Crenn, Contreras's philosophy and inspiration comes from respecting the past, searching for the small intricacies within nature, and highlighting landscapes, flowers, and aromas.
+ Juan Contreras: James Beard nomination for Best Pastry Chef, 2019