Main content starts here, tab to start navigating
Rethink Food
San Francisco is a unique and beautiful city with vibrant culture and an incredible restaurant scene that I am humbled to be a part of. There is tremendous beauty and wealth here and yet, a quarter of our residents experience food insecurity.
Over the past 15 months, I have partnered with Rethink Food -- a nonprofit on a mission to create a more sustainable and equitable food system, one where everyone has access to nutritious food. Each week, our sister restaurant, Petit Crenn and other San Francisco establishments have been preparing thousands of meals for communities facing food insecurity.
When I opened Atelier Crenn in 2011, I was driven by my passion for creating a deeply personal project to express my heritage -- one where cuisine is a craft, and the community is an inspiration. The pandemic changed the way we see the world, and the word 'community' has taken on a whole new meaning.
Atelier Crenn now donates $10 for each guest that dines at the restaurant. All donations will go towards providing meals to our neighbors experiencing food insecurity in San Francisco.
Our food system is broken, and we have an opportunity to change it. Together, let's rethink the way restaurants and the dining experience can better support our communities and one another.
I look forward to welcoming you to Atelier Crenn soon, and thank you for joining us in this work.
To learn more about Rethink Food and opportunities to get involved, please visit their website or contact philanthropy@rethinkfood.org.

- Dominique Crenn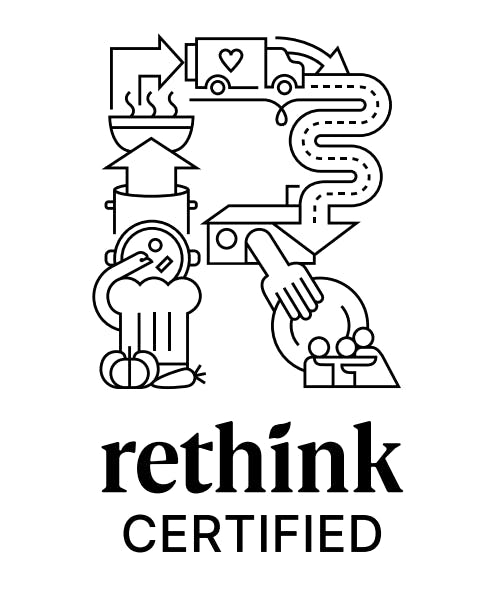 Certified Plastic Free
As a true commitment to protect our planet, we have recently become certified as a Plastic Free establishment. This means that we have removed single use plastics from our restaurant and we are the first restaurant in the United States to do so.
We work closely with all of our vendors to educate them on their use of plastics and their impact on the planet. In addition, our staff are continually trained on our strict standards of recycling and our plastic-free future. It is our hope to inspire the movement to have plastics removed from our industry altogether.

As part of our continual commitment, we pledge to be ambassadors for this movement, to share the invaluable knowledge we have gained during the plastic free-certification process and to guide others along the same path. To learn more about how your establishment can become plastic free please email us directly or visit plasticfreecertification.org.